{{Infobox Actor
I always thought this woman looked alot like
Samantha Stevens
.
|Title=Sonya Walger |Name=Sonya Walger |Image=Sonya_Walger.jpg |Character=Olivia Benford |DOB=6 June 1974 |imdb=0907427 }} Sonya Walger is the actress who portrays Olivia Benford.
Biography
Edit
Born in the UK, in London.
Father is from Argentina and mother is from UK. Walger considers herself English having been raised and educated as such in England.
Studied English literature at Oxford University.
Speaks fluent Spanish with Argentinian accent and converses in French.
Portrayed the character Penelope Hume (nee Widmore) in the hit television series, LOST.
Guest appeared in the show Numb3rs as a character similar to Penelope on Lost.
Had a recurring role on CSI:NY from 2004-2006.
Played Becky Smith in the British crime drama Midsomer Murders.
On the BBC sitcom Goodnight Sweethart had a recurring role.
Starred in the HBO drama, Tell Me You Love Me.
In 2007, had a role on Broadway in the presentation of Frost/Nixon.
Made guest appearances in three episodes of Terminator: The Sarah Connor Chronicles.
Appeared in the US remake of BBC TV show Coupling.
Template:Brclear Template:NavCastMain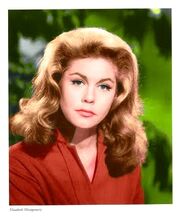 Ad blocker interference detected!
Wikia is a free-to-use site that makes money from advertising. We have a modified experience for viewers using ad blockers

Wikia is not accessible if you've made further modifications. Remove the custom ad blocker rule(s) and the page will load as expected.